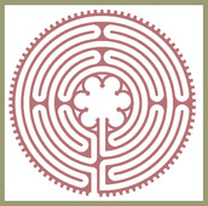 Sue Leonard, LMT, BCPP
Sue Leonard is a Licensed Massage Therapist, Board Certified Polarity Practitioner including Polarity Yoga postures, and RYSE Advanced Energy healer, receiving her training at Spa Tech Institute. Sue is also a Usui Reiki Master, American Society of Dowsers professional, and is certified in the practices of Positional Release Therapy, Biofield Tuning, and Yoga for Children.​ Sue uses Young Living Essential Oils in her daily life and in her practice with clients, to facilitate relaxation, well-being, and healing.
SESSION FEES
Massage - 60 minute - $75
Massage - 90 minute - $90
Polarity - 90 minute - $90
Combination massage & polarity - 90 minute - $90
To learn more about what each session offers, go to Coastal Pines Welcome page and click
Book Appointment
under
Harmony & Balance Holistic Arts
~
Therapeutic Massage
Polarity Therapy
Reiki Healing
Biofield Tuning
Reflexology: Hands, Feet, Head and Neck massage
Sound Healing with Tibetan Singing Bowls
Please see:
http://sueleonard.massagetherapy.com
to learn more about Sue's therapeutic massage, holistic healing bodywork, energy healing, and Young Living Essential Oil information.
---
"Health is not merely of the body. It is the natural expression of the body, mind and soul when they are in rhythm with the One Life. True health is the harmony of life within us, consisting of peace of mind, happiness and well-being. It is not merely a question of physical fitness, but is rather a result of the soul finding free expression through the mind and body of that individual. Such a person radiates peace and happiness, and everyone in his presence automatically feels happy and contented."
~ Dr Randolph Stone, DO, DC, NP and Founder of Polarity Therapy ​
---