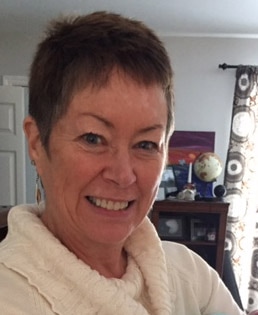 Lynn Reid, LMT CPP
Lynn recently graduated from Spa Tech Institute where she learned an exceptional art for healing. As a student in the holistic program she learned polarity and massage therapy. " I truly believe anyone can heal themselves from the inside out. The human body has amazing healing properties when you connect all three the mind, body and soul together. We all carry stress from every day life and when you allow the energy to be released from the polarity session followed by massage your body can heal."

Her passion is for polarity therapy followed by myofascial release range of motion and Swedish massage, very gentle motions that make a profound difference in how you feel.

---
---
Peter Leonard
​​Ibis Massage

Therapeutic massage with a blend of craniosaccral and mayofascial release.

Sue Leonard
​Harmony and Balance

A relaxing massage/polarity therapy session integrating the holistic modalities of Reiki, reflexology, and sound healing.

Lynn Reid
​Serenity Path

A dynamic holistic massage session combining polarity therapy, Swedish massage, and the option of Myofascial release range of motion.